1L-5L Edible Cooking Oil Filling Machine Packing Line
Suitable for filling : Edible oil (Cooking Oil , sunflower oil , peanut oil , seasame oil ..., etc.); Automatic packaging of Oil liquids. Suitable For Oils Filling with High Accuracy 0.2%. Have Different System Can Be Choosen: Flow Meter / Net Weight / Piston Suitable for fill : Lubricant Oil / Car Oil / Motor Oil / coolant liquid / engine oil / Lubricanting Oil kinds Products Filling Range : 100-1000ml ; 500ml -5000ml Speed can be choosen : from 1000BPH-6000BPH (basic on 1L )
Suitable for filling : Edible oil (Cooking Oil , sunflower oil , peanut oil , seasame oil ..., etc.); Automatic packaging of Oil liquids. Suitable For Oils Filling with High Accuracy 0.2%. Have Different System Can Be Choosen: Flow Meter / Net Weight / Piston Suitable for fill : Lubricant Oil / Car Oil / Motor Oil / coolant liquid / engine oil / Lubricanting Oil kinds Products Filling Range : 100-1000ml ; 500ml -5000ml Speed can be choosen : from 1000BPH-6000BPH (basic on 1L )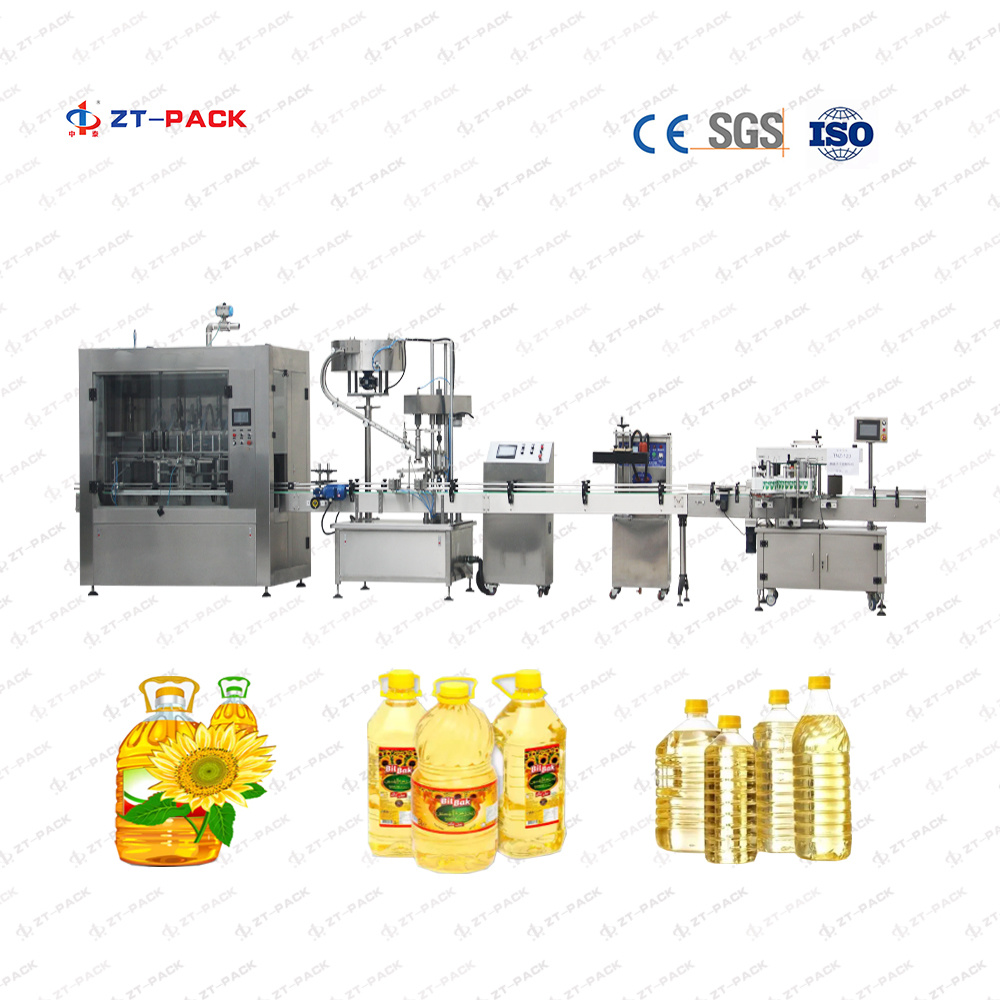 Machine Name : 1L-5L Edible Cooking Oil Filling Machine Packing Line
Ideal For Oils Packing :
1: Suitable For Liquid : Cooking Edible Oil / Peanut Oil/ Food Oils Kinds
2: Filling System : Piston
Flow Meter
(Can be Choosen According)
3: Bottle Type : Plastic Jerry Tin Can
4: Bottle Shape : Round & Flat
5: Bottle Size : 100ml-1000ml
0.5L -5L
1L-7L
6: Accuracy : 0.2% (piston type)
0.5% (Flow Meter Type)
7: Capacity Speed :
1L : 1000 - 8000BPH Can be choosen
5L : 800-2500BPH can be choosen
8: No Change Parts Require when change bottle sizes
9: Packing Line Included :(Can be choosen Accordingly )
Bottle Unscramble - Filling - Capping - Induction Sealing - Labeling - Date Printer - Carton Packaging - Palletilizer
Capacity Speed For Choosing :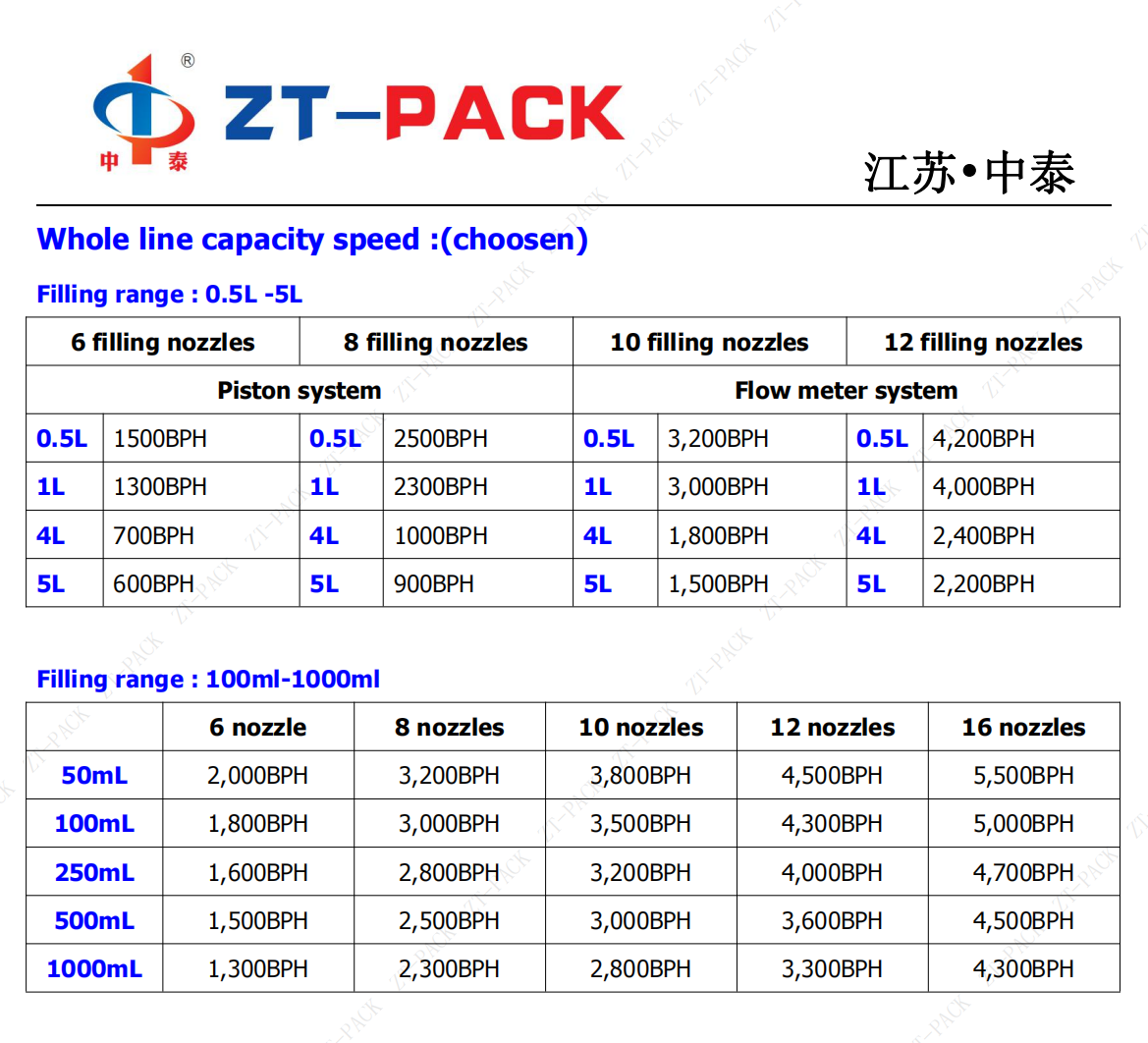 Suitable for Fill :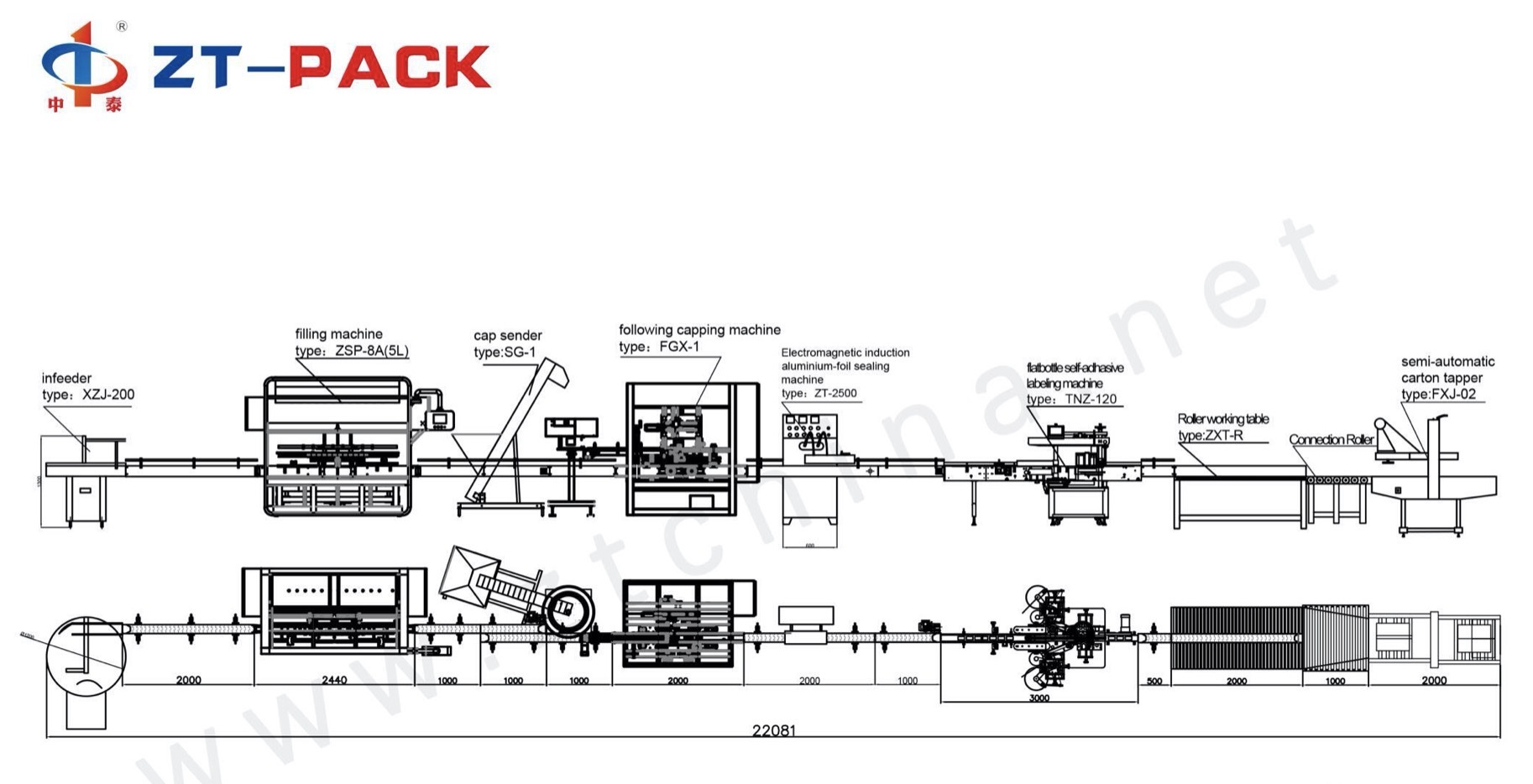 Related Machines :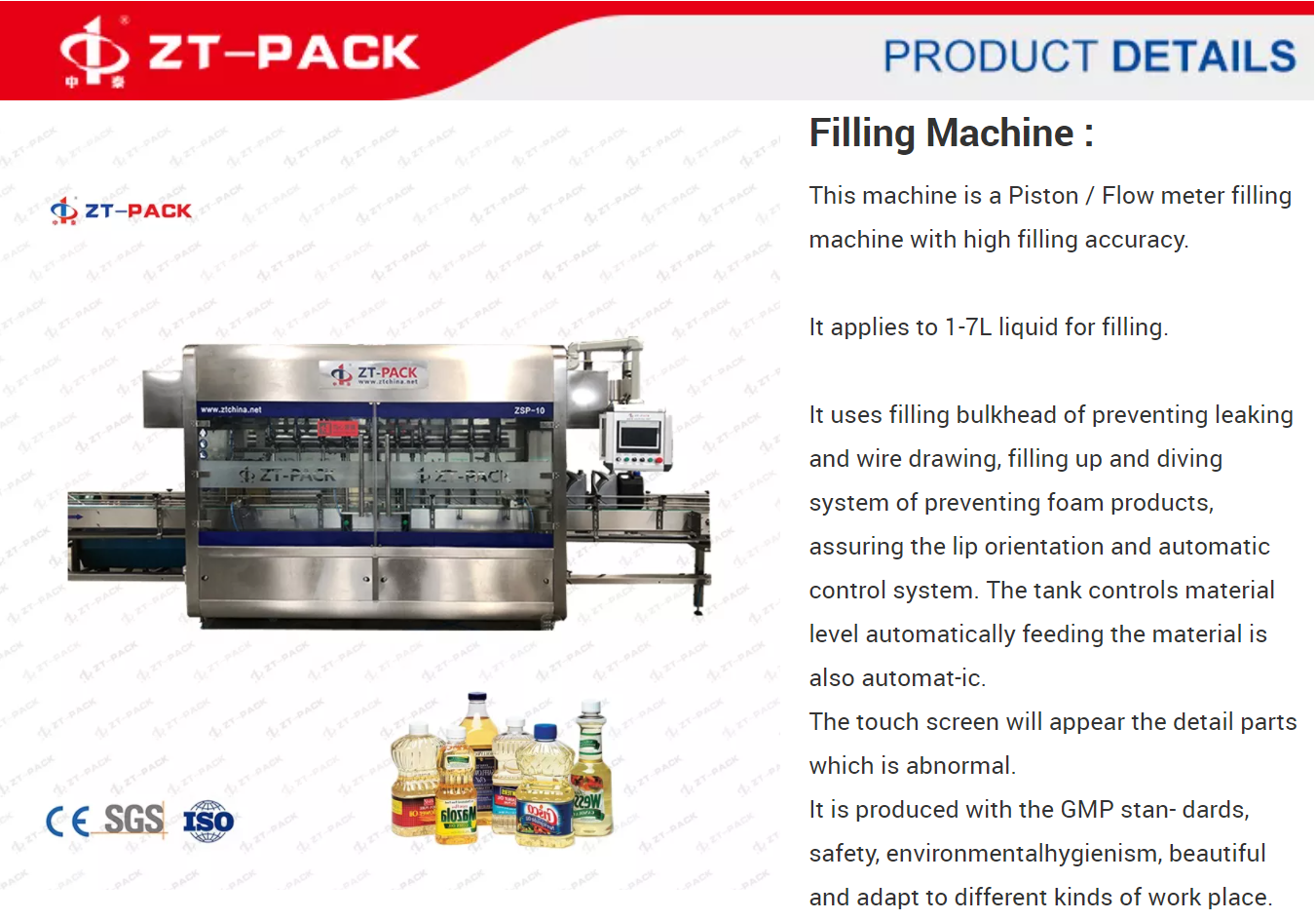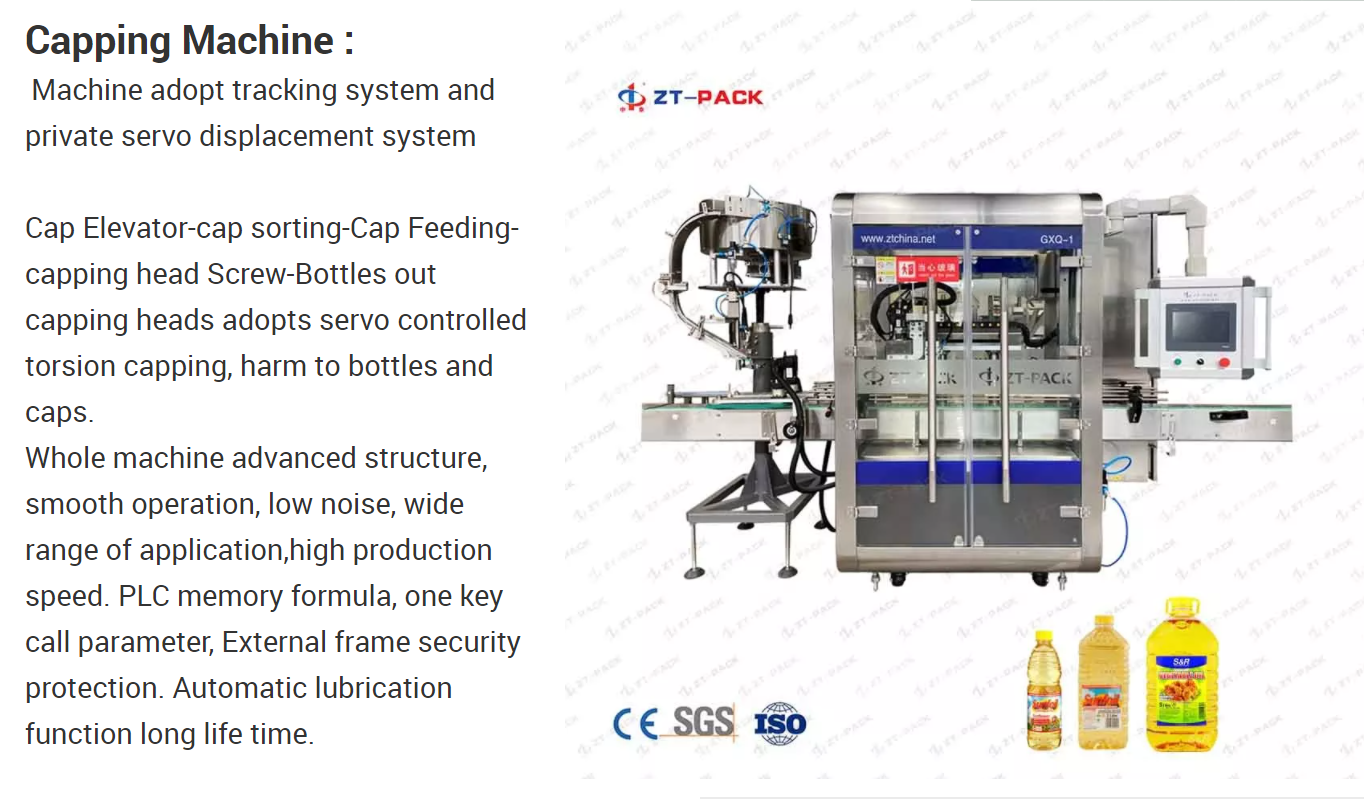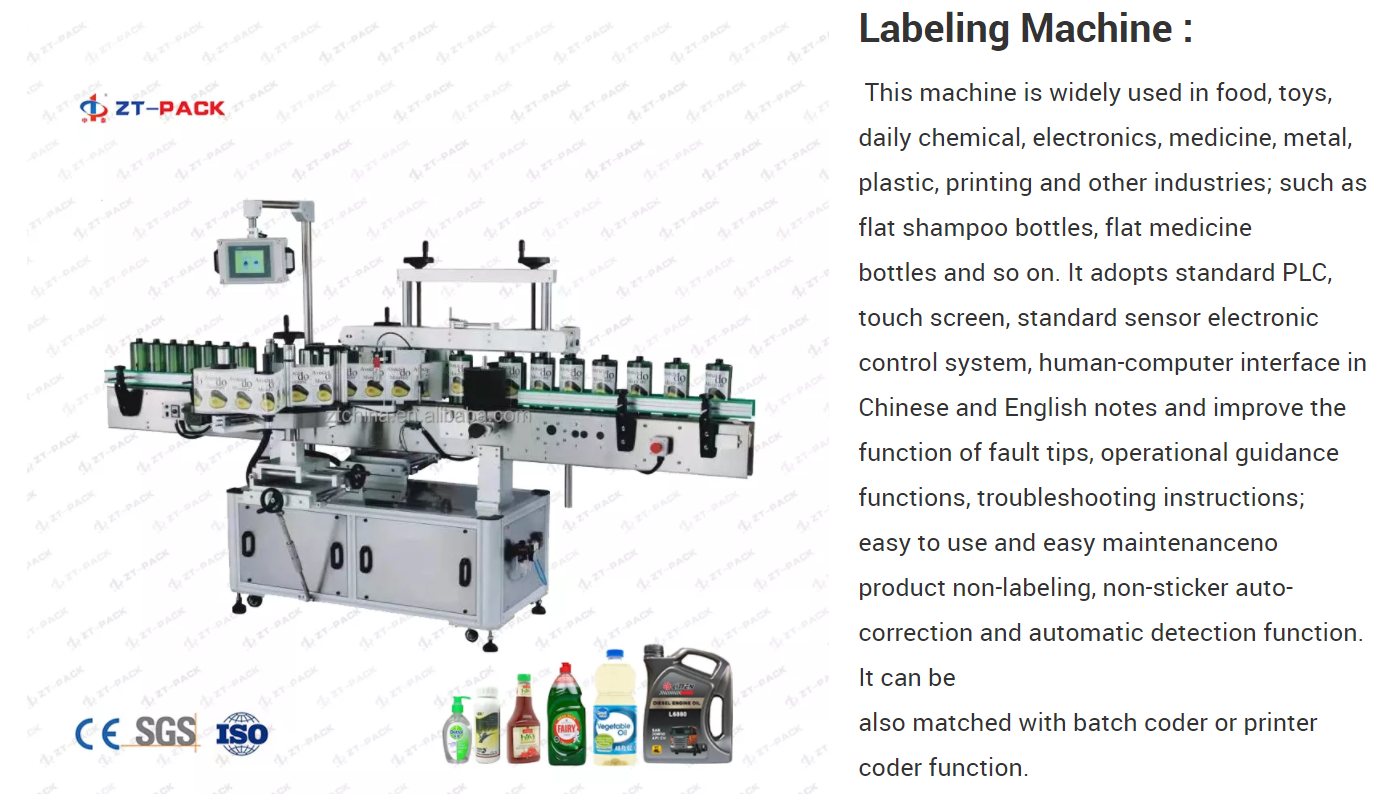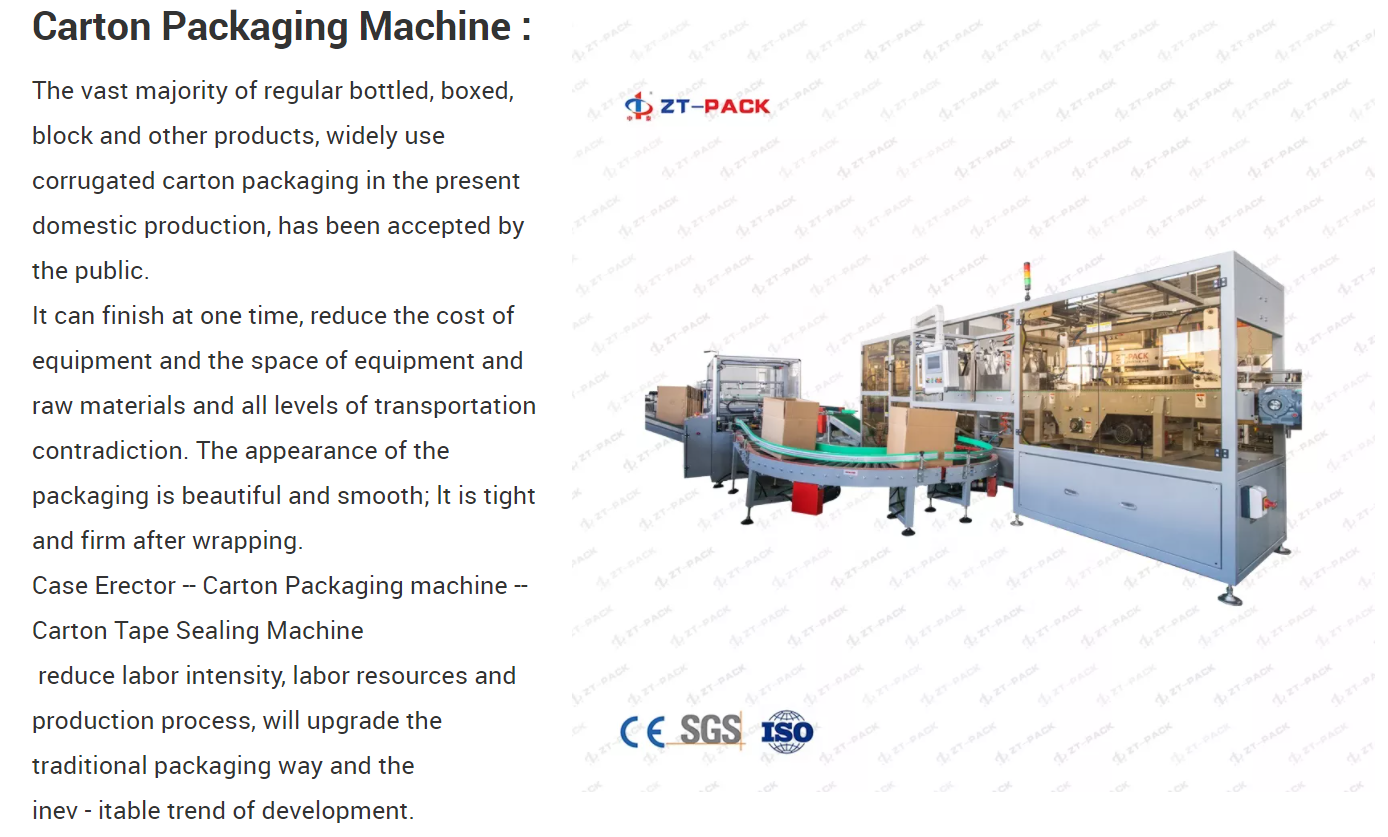 Automatic packaging of daily chemical, food, chemical, pesticide, oil and other liquids.
Automatic bottle management, filling, capping, labeling, QR code, unpacking, packing, sealing and stacking, equipped with integrated environmental protection cover.

Comply with the three intelligent standards of safety, environmental protection, automatic coordination of production process, stability and efficiency.

Main configuration:
Intelligent bottle sorting machine, intelligent filling and capping machine, on-line weight inspection and removal device,
aluminum foil sealing machine, code spraying machine, two-dimensional code tracing system, high-speed unpacking machine, partition
machine, intelligent packing machine, on-line weight inspection and removal machine, intelligent stacking machine and robot stacker.

Main features:

1. This line is applicable to the packaging of pesticides, lubricants, food, edible oil, sauces, condiments, wine, coatings, daily chemical detergent, hair conditioner, shower gel, disinfectant, detergent and other products.
2. The whole line can be operated by 2-3 people to reduce labor intensity and labor cost.
3. The filling speed of the whole line is 1000-8000 Bottles/hour, which can be customized according to demand.
4. The average filling accuracy is ± 0.5%, which is accurate and reduces unnecessary waste.
5. The whole line is made of stainless steel, with beautiful appearance and high appearance value.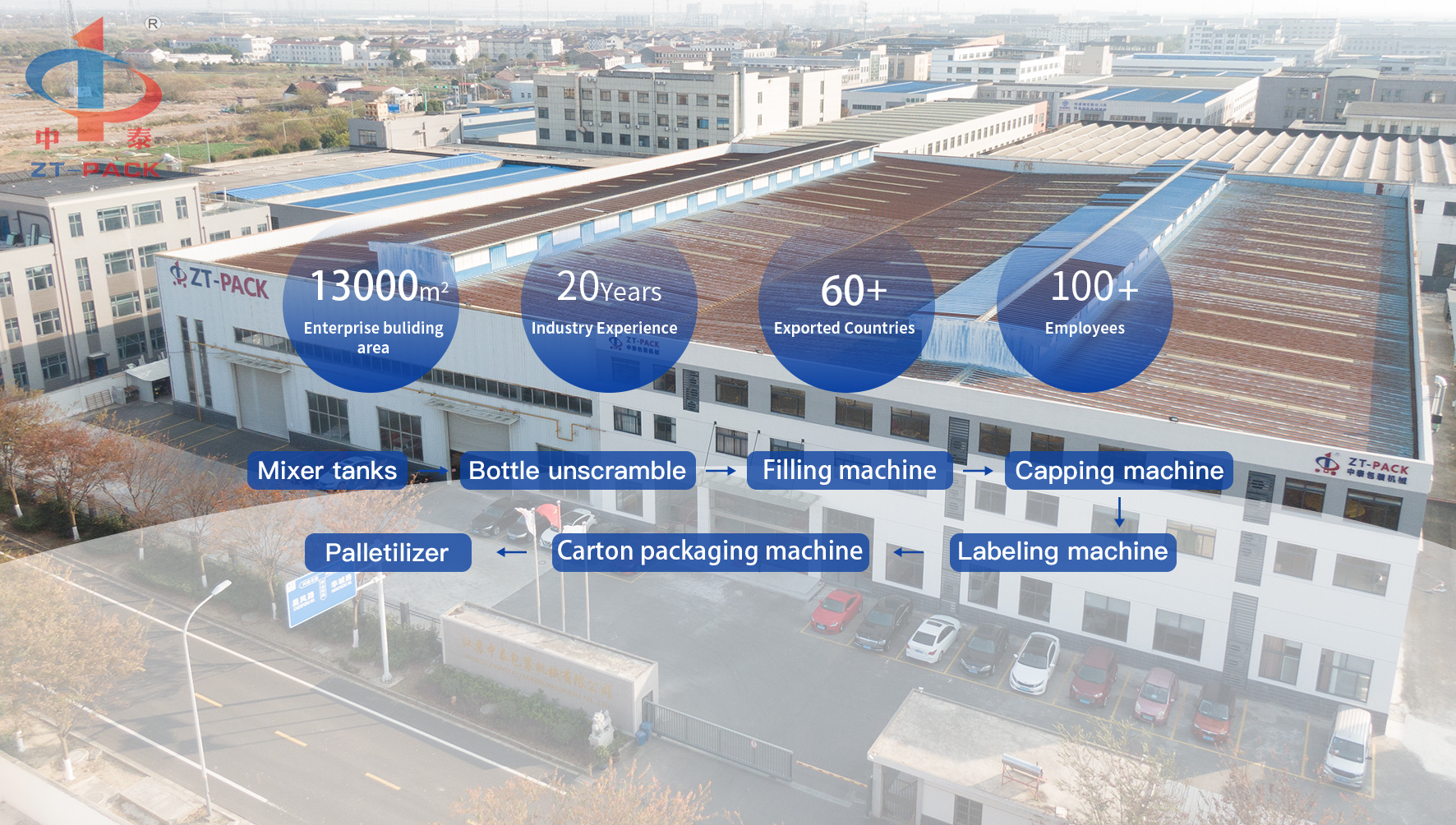 Contact Info
ADDRESS: No.16,He Shan Huan Road, Jintan District, Changzhou City, Jiangsu Province,P.R. China

---
---
---