Shampoo Shower Gel Filling Machine
Shampoo Shower Gel Filling Machine Suitable for : Liquid Soap , Laundry Liquid , Liquid Detergent , Dishwasher , Clothes Liquid... Filling Range : 50ml -1000ml / 1L-5L Capacity Speed : 1000-6000BPH can be choosen No Leaking , No Bottle No Filling Less worker Meet GMP Standard
Shampoo Shower Gel Filling Machine Suitable for : Liquid Soap , Laundry Liquid , Liquid Detergent , Dishwasher , Clothes Liquid... Filling Range : 50ml -1000ml / 1L-5L Capacity Speed : 1000-6000BPH can be choosen No Leaking , No Bottle No Filling Less worker Meet GMP Standard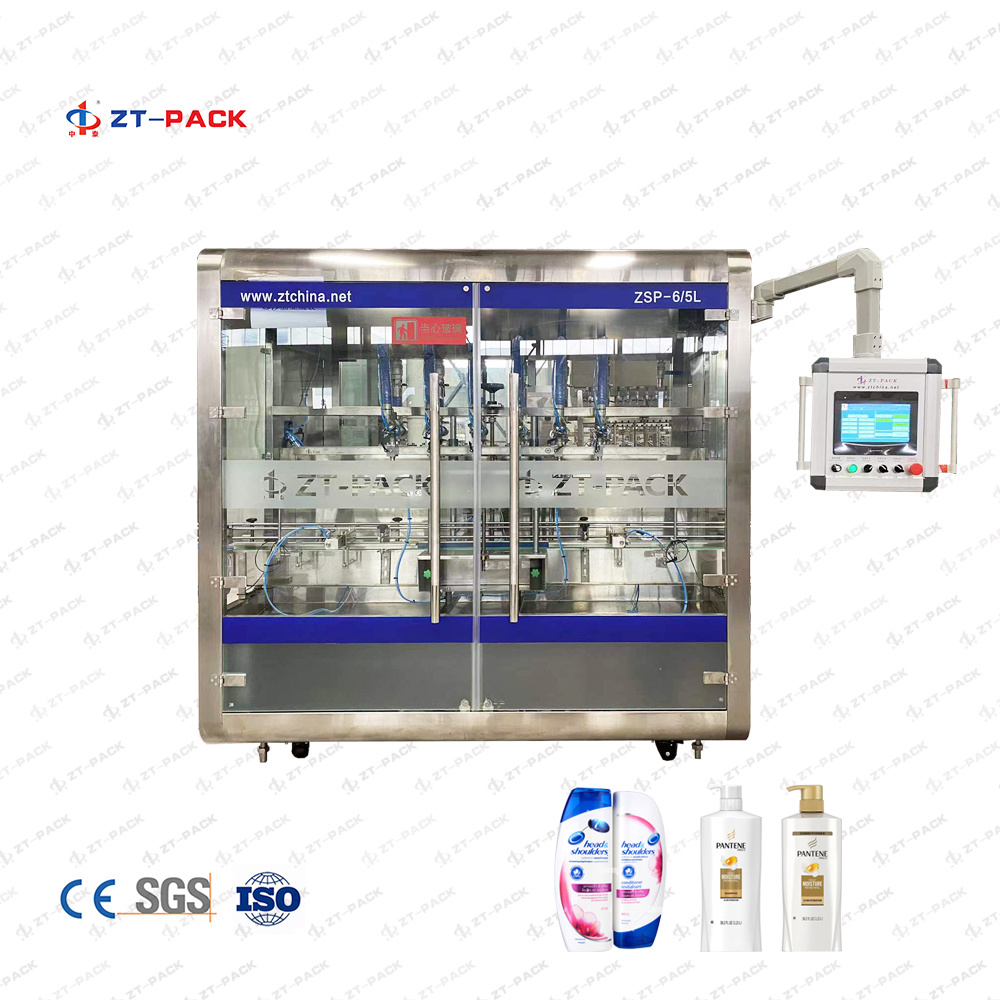 Machine Name : Full Automatic Shampoo Shower Gel Filling Machine
Type: ZSP-A
Product description:
Suitable For Filling: shampoo / hair conditioner / shower gel / body lotion ...Etc kinds Products
Filling Range : 30ml -200ml
100ml-1000mL
500ml-5000ml
This machine is a piston Type filling machine with high filling accuracy.
Widely use for Personal Care cleaning products filling packing
With high accuracy , fast speed ,wider filling range can be shared for many different sizes viscous liquids packing
It is produced with the GMP standards, safety, environmental hygienism, beautiful and adapt to different kinds of work place.
With Cleaning function for filling machine when change products to pack
This filling machine combined with a bottle unscrambler, a capping machine, a labeling machine and other machines can automatically complete bottle unscramble, filling, capping, sealing, labeling, QR code, unpacking, packing, sealing, and palletizing, equipped with an integrated environmental protection cover. It conforms to the standards of safety, environmental protection and intelligent three-levelization, and the production process is automatically coordinated, which is stable and efficient.
Suitable for Fill :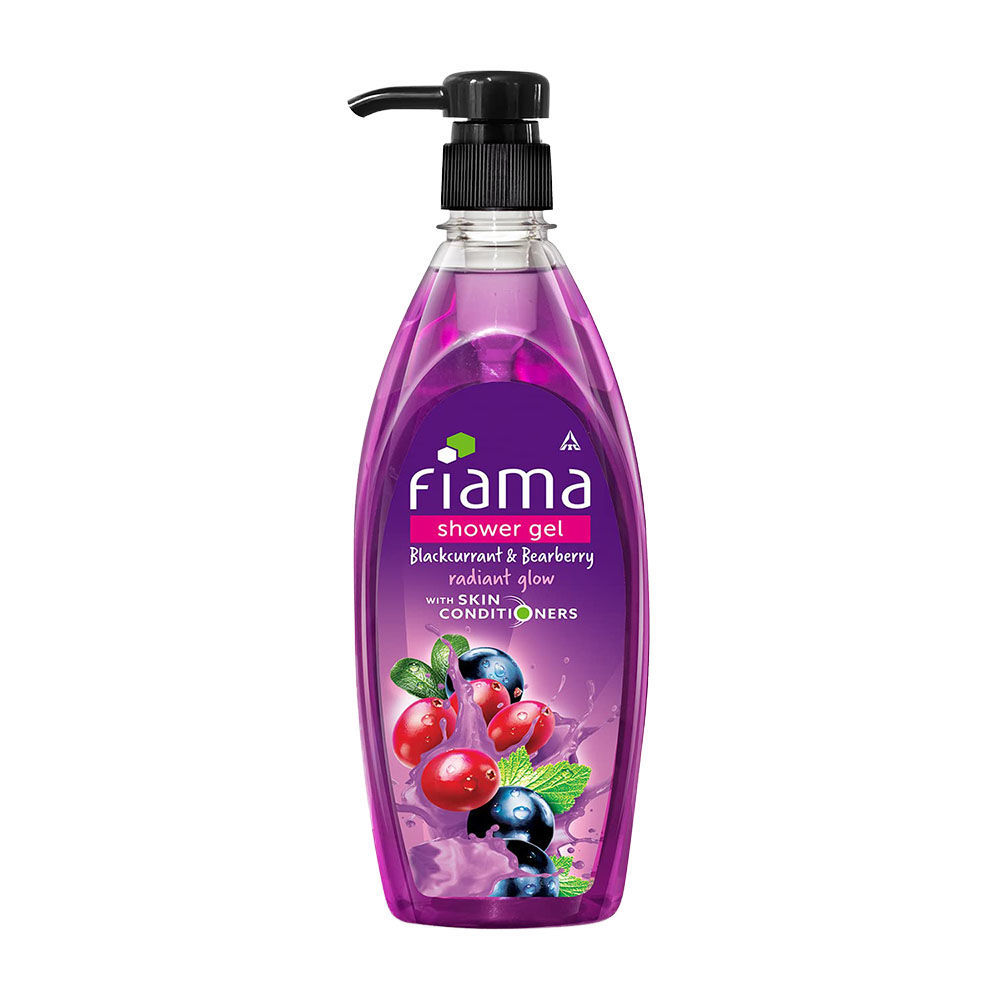 Details pictures :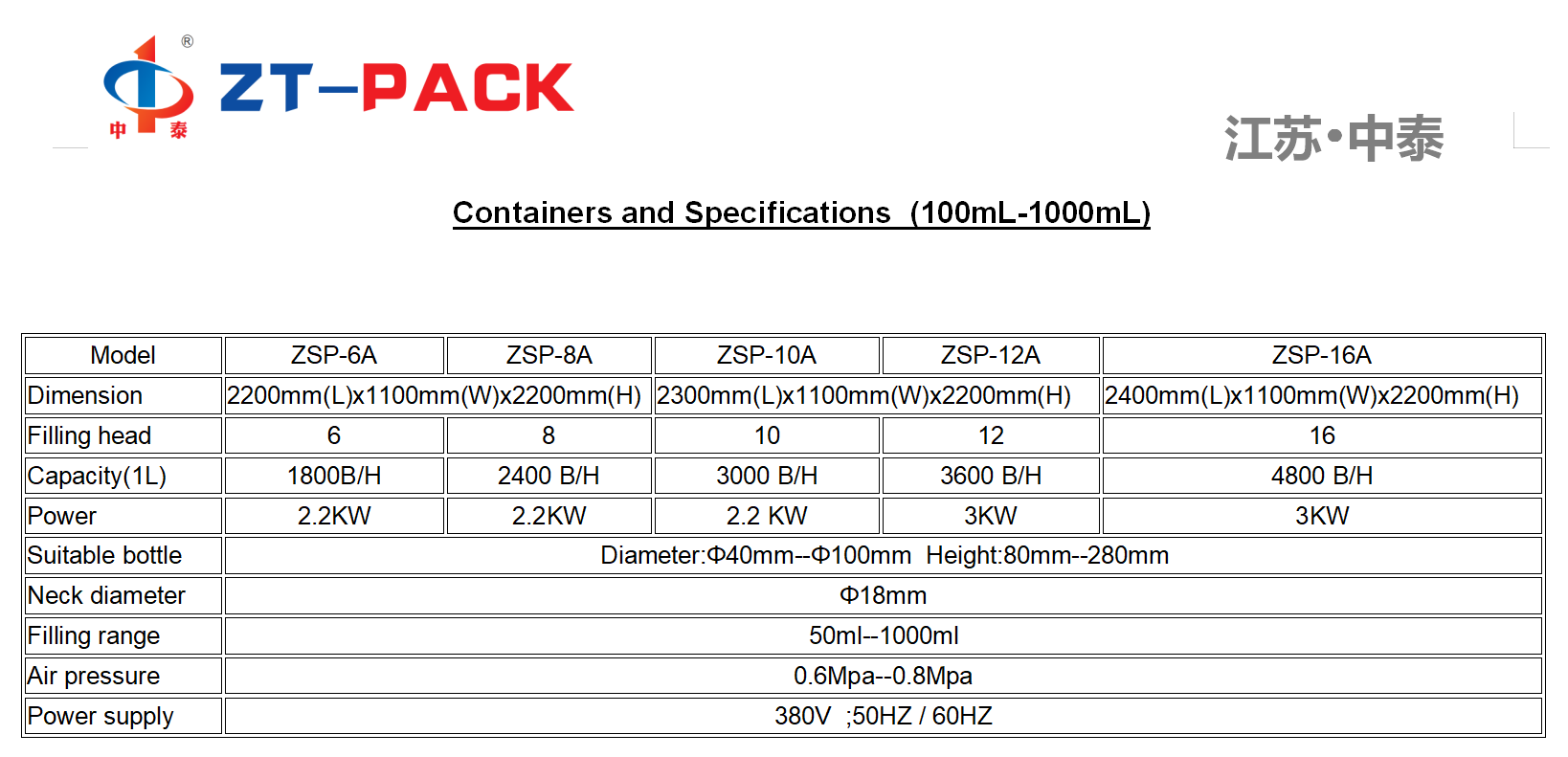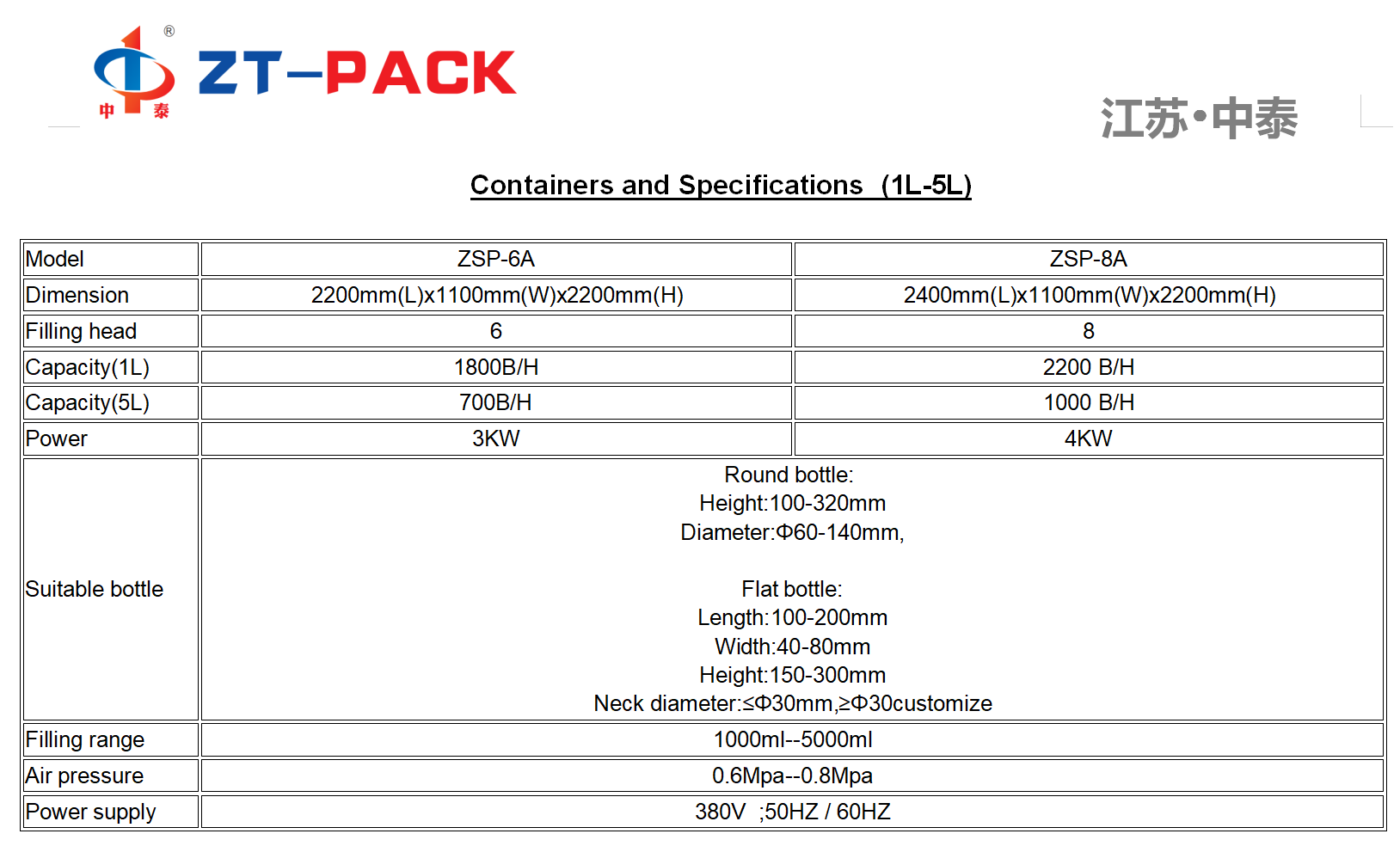 Key Features :
 Heavy-duty stainless steel constructed
 Stainless steel Reservoir
 Automatic Bottling Index kit with bottle counter
 Pneumatic indexing gates (count in, count out)
 Automatic product level sensing float system
 Easily adjustable nozzle height settings accommodate vials to gallons
 User friendly PLC controls with touch screen HMI
 No bottle/No fill sensor
 Bottle backup sensor (downstream) delays operation until jam is cleared
 Able to output multiple doses per container for large containers
 Easy clean stainless steel quick connect fittings
 Drip Tray
 Diving heads nozzles for bottom up filling to reduce foam
 Neck grabbers for containers with small opening
 Specifications are subject to change without notice, All rights are reserved.
How to choose automatic piston filling machine is big challenge for customers, If your are unsure how to choose a piston filling machine,Please let me know
 What product to fill
 What output capacity to achieve
 What material and shape of containers
 What size of containers to fill
Our professional team will help you to choose
So please contact us for specific advice on the best solution for you now.

Contact Info
ADDRESS: No.16,He Shan Huan Road, Jintan District, Changzhou City, Jiangsu Province,P.R. China

---
---
---